The most important factor in the success of any organization is its human resource. It is the people in a company that make all the difference between success and failure. It is very important that the staff of the company should be charged, motivated, in high spirits and think of their work as something that matters. The organizations spend hefty amounts of resources to conduct surveys and hire third party consultants to help them map the mood and attitude of the employees towards the company. If the staff does not have the energy levels required to do their work with passion, the financial figures immediately start to show the results of this indifference. One of the things companies have been repeatedly resolving to improve for a more charged work environment is the work environment itself. It is a matter of common sense that if one were sitting in a better lighted, better circulated and better furbished office, he would immediately observe an instant uplift in his mood and would be more inclined to put his very best in his work.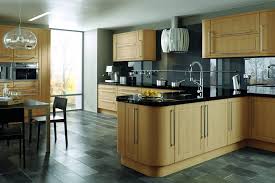 Similarly, the people visiting the office, for example, the prospective employees, and the prospective clients and as such, are always taking a measure of the organization by the way its offices are kept. A well maintained and aesthetically more appealing company would attract the best skill for sale at the market and a boost in the revenue, especially if it is working in the services sector and the sales. The best ambiance of the offices can be achieved through interior decoration which has employed the efforts of best available professionals in the market. It is a nice thing to rely on one's own taste for decorating skills and for small office spaces, it might work but when the purpose is to provide a certain kind of elegance that is symmetrical and uniform across a huge office, the best available option might be to engage people that make a living out of doing just that.
In an age of information abundance, finding the right interior decorator is only a few clicks away from any person with a computer device and working internet. The competitiveness of the market has also resulted in a very fair pricing of the sector. The experience that a decoration firm brings to the table can have far off benefits for the organization; even more than one can initially realize and appreciate. There is a very strong case, therefore, that every organization conscious about the morale of its employees strive hard to provide them the best hotel fitouts Central Coast to retain the workforce. These sorts of things might seem to be of the secondary importance but the devil, as they say is in the details.